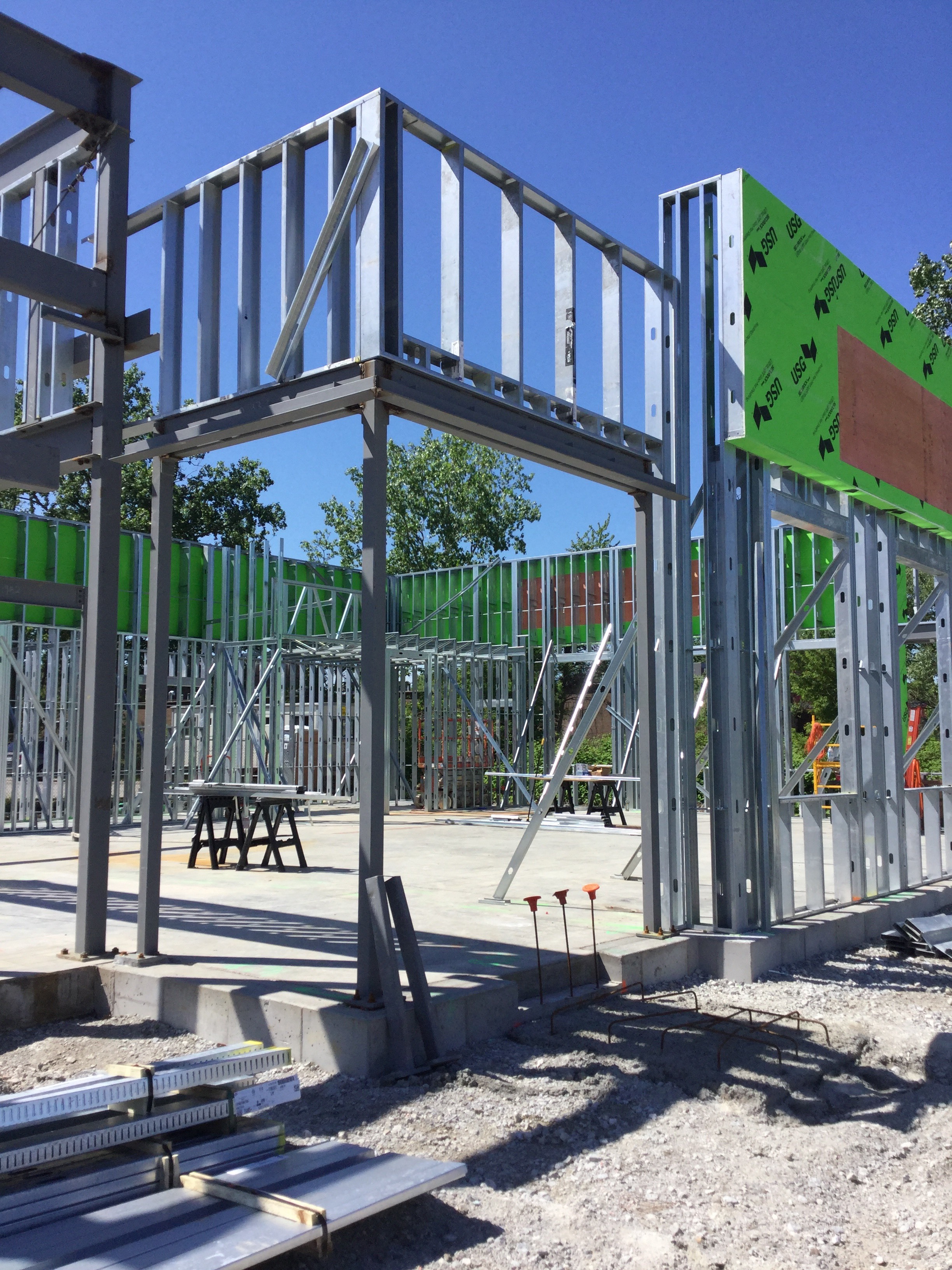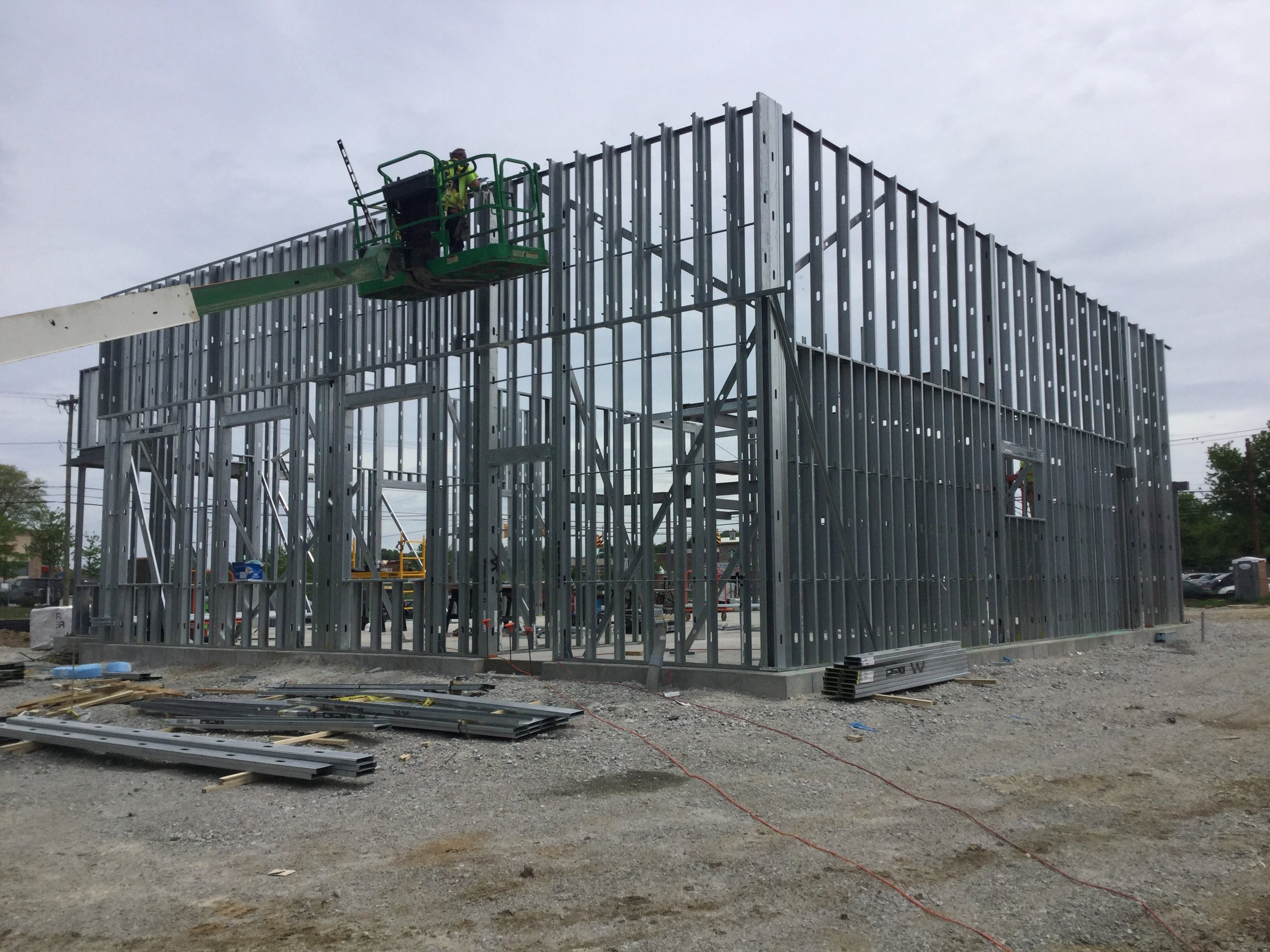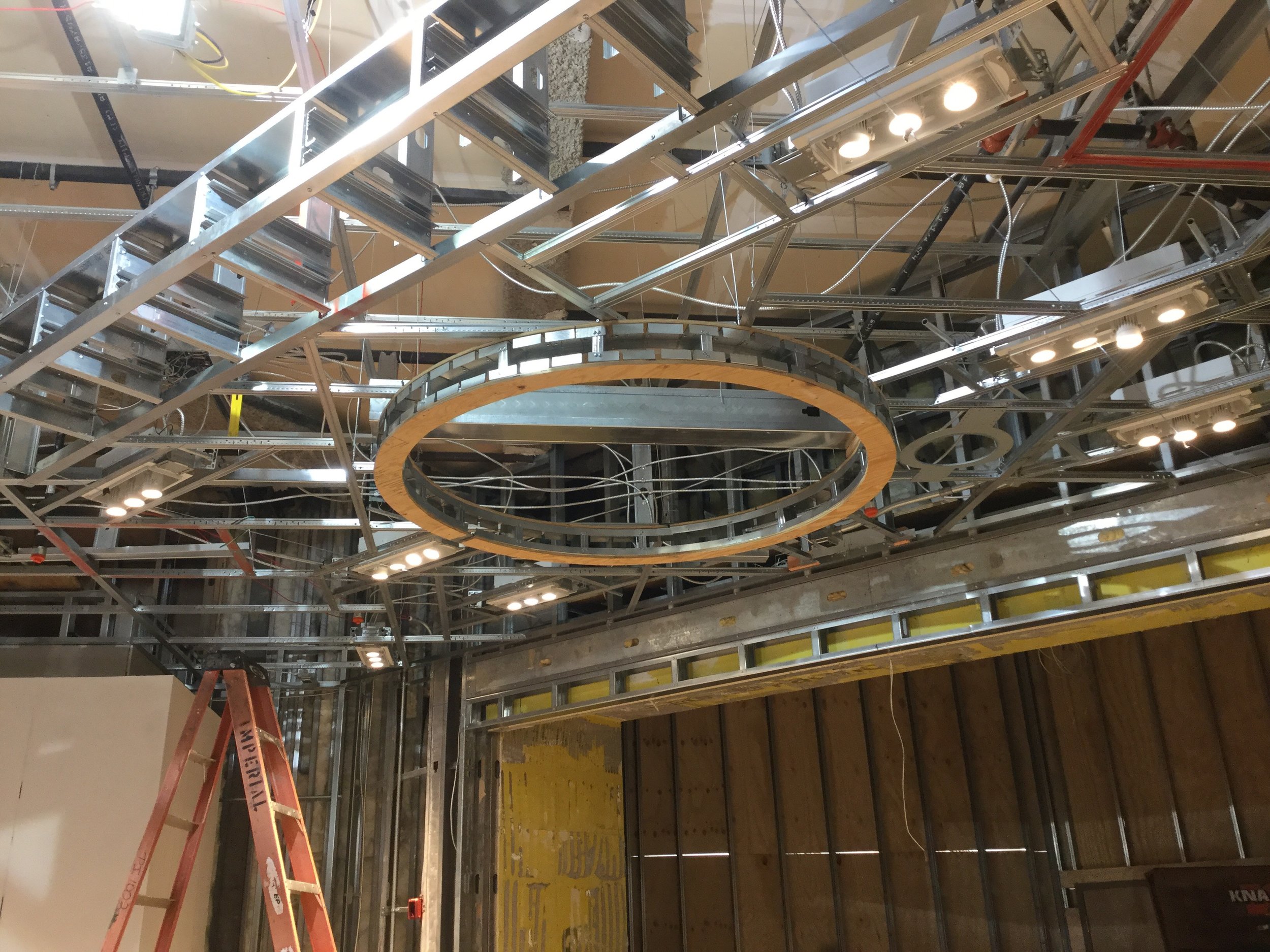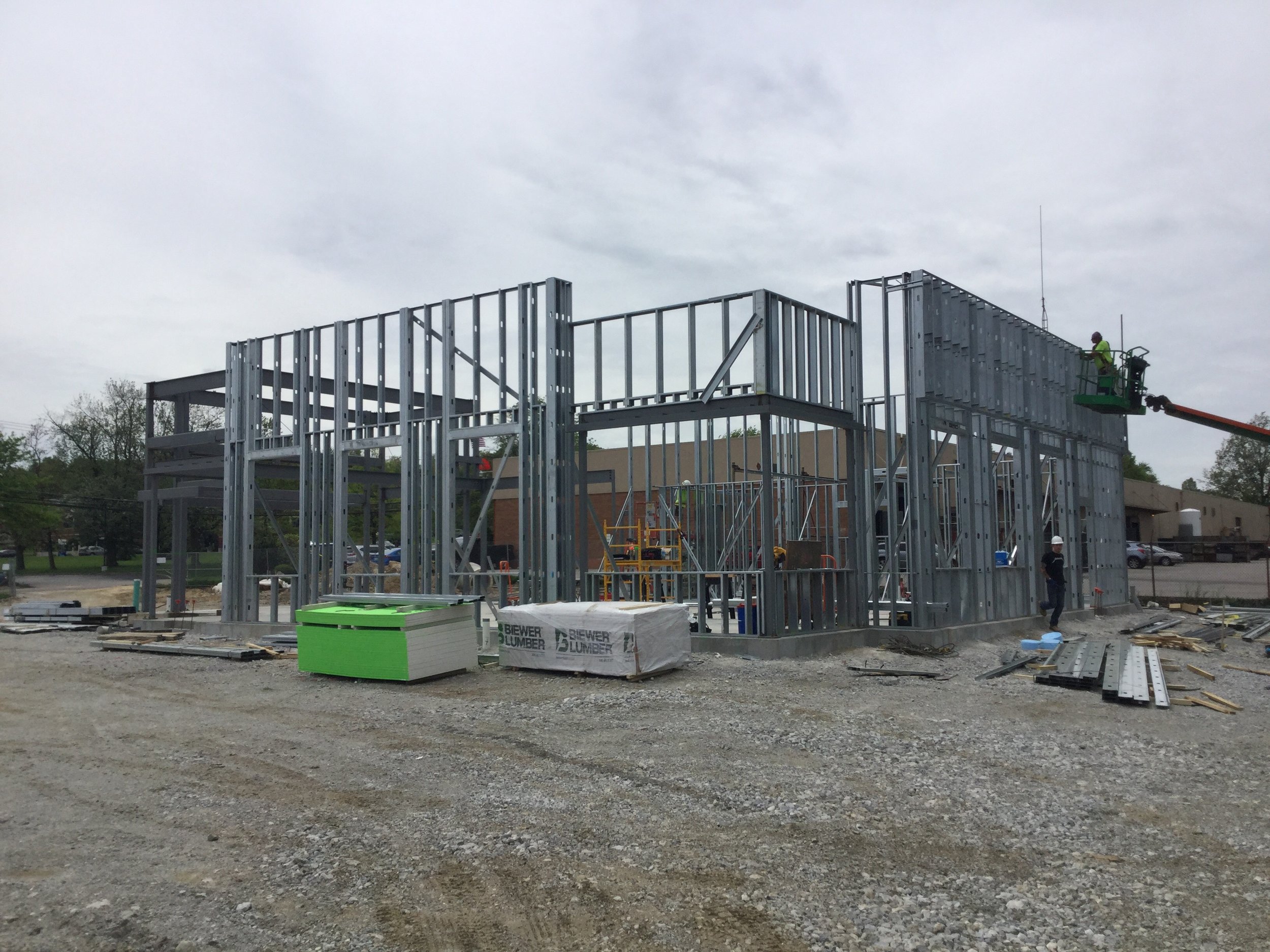 First Class Customer Service, Expert Craftsmanship, Quality Construction
Innovative Interior Construction LLC is a Northeast Ohio Interior Systems subcontractor, specializing in interior and exterior commercial construction. We specialize in metal stud framing, commercial drywall, and acoustical ceilings for the retail, office, office/warehouse, and healthcare industries. It is our priority to save our clients money, while maintaining the highest standard in workmanship and craftsmanship.
IIC employs union labor in partnership with the United Brotherhood of Carpenters and Jointers of America, as well as the International Union of Painters and Allied Trades. Our craftsmen are highly qualified professionals, their technical expertise, creativity, and productivity allow us to perform large scale projects. This sets us apart from our competition, the teamwork and collaboration of our field and office staff contributes to consistently successful project completion. IIC prides itself on a diverse and skilled work force, and because we train our own carpenters from the start, we know that each one possess a passionate work ethic.
Metal Stud Framing
Nearly all new commercial construction is composed of cold formed metal framing. A major advantage of metal stud framing is that they do not warp. Steel studs are lighter and less expensive than wood, they are impervious to fire, rot, termites, splitting.

Innovative Interior Construction is highly skilled in cold formed metal stud framing with heavy gauge steel, for both load bearing, and non-load bearing walls, as well as light gauge metal framing for interior partitions. Our extensive experience in building metal framed walls makes us a contractor of choice in the Northeast Ohio and Cleveland construction area.
Commercial Drywall
Looking for a sheetrock company specializing in drywall installation? If your space has to impress, you want a competent installation from the start. Bad hanging equals a poor finish.
Innovative Interior Construction has experience with commercial drywall projects for retail, office, office/warehouse, banks, churches, schools, restaurants, hospitals, healthcare facilities, hotels, and many other commercial properties. Our skilled carpenters are experienced at hanging drywall quickly, while adhering to the highest standard in quality construction. We accept bid invitations for sheet rock work throughout the year.
acoustical ceilings
The most economical, accessible, and attractive option for your new commercial construction is an acoustical ceiling. Acoustical ceilings, also known as drop ceilings, or suspended ceilings, are perfect for nearly every space. Not sure what you need? Innovative Interior Construction can help you find the best product to fit your commercial construction project

Our installers are among the most qualified in the Greater Cleveland Area, they are proffiecient, tidy, and professional. We welcome you to invite us to quote your next construction project, including commercial drop ceilings.
Specialty ceilings
Do you have a unique ceiling or accent system in mind? Want to refine your dimension with a distinct style?

Our carpenters at Innovative Interior Construction are experienced at crafting and installing your specialty ceilings, metal ceiling panels, suspension trim, wood veneer panels, and routed ceiling panels. We invite you to be creative and put our carpenters to the test.
door frames
One of our specialties at Innovative Interior Construction is door frame installation. Door frame and hardware installation can be an extensive task requiring the expertise of an experienced professional.

Innovative Interior Construction has qualified door personnel that have installed doors for various types of commercial construction. Let us bid your door, frame, and hardware project; you will want our expertise on the job.
miscellaneous construction
Innovative Interior Construction has assisted with many different types of construction projects, each with their own demands. Our carpenters are capable of performing cabinet installation, rough carpentry, finish carpentry, FRP (wall protection), restroom accessories, building envelope work, insulating, demo, general labor supervision and many other facets of the construction industry.
At our core, construction services is our business. We will review your blue prints, assess your construction needs, offer you a fair and competitive price, and develop a strategic approach to accomplishing your commercial construction project.